Al Fresco Terraces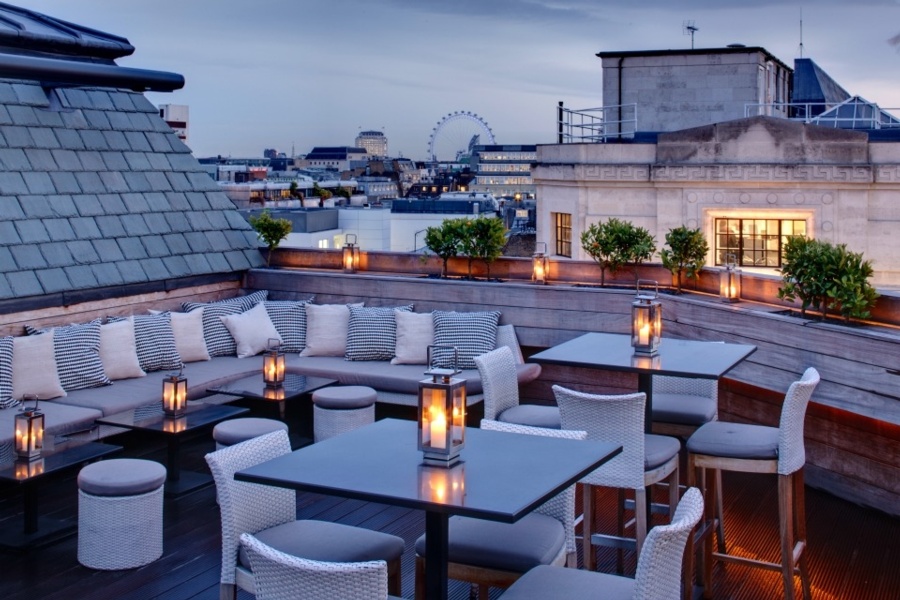 Al Fresco Excellence
Throughout London

Lovely scenes of London abound on social media, with streets such as Seymour Place and New Quebec Street in Marylebone and Gerrard Street in Chinatown dotted with al fresco tables, and restaurants such as Lurra, The Grazing Goat and Four Seasons serving their famous foodstuffs to hungry Londoners. We're very happy to see everyone turning out to enjoy themselves in the sun and support local businesses, and have put together a list of our favourite terraces to reopen or that are reopening, as well as a more comprehensive list that can be viewed here.
Petersham Nurseries – Hands down one of London's most beautiful settings, whether in Richmond or Covent Garden, Petersham Nurseries has reopened for business. Their verdant, fairytale dining terraces are festooned with lush greenery and Midsummer's Night Dream lighting, and the Italian fare on offer is some of the best in Britain. Perfect for date nights or a romantic catchup.
The Nest at Treehouse London – The Nest is situated just north of Oxford Circus on Langham Place and offers unique bird's eye vistas of central London and the West End. It'll be opening back up with a weekday evening minimum spend of £25 per person and weekend spends of £50 per person.
Radio – Situated on the 10th floor of the ME Hotel slap bang in the middle of Aldwych with views over Soho, Somerset House and the Thames, Radio Rooftop offers plenty of scene to go with the scenery. The whitewashed terrace could sit easily in Ibiza, and borrows some of its Balearic spirit. If you're looking for a top spot to enjoy the sunset, look no further.
Madison – Situated atop the One New Change development with breathtaking views of St Paul's Cathedral, Madison has long been one of the most sought-after destinations in the City for after work drinks. The setting is quite unbelievable, whether you're dropping in for a swift one or looking to while away an evening.
Aqua Kyoto – The long-running drinking and dining destination hasn't lost any of its shine over the years. In fact, it's gained some. A recent refurbishment has the Japanese restaurant turned out better than ever, and its capacious adjoining cocktail terrace – Aqua Spirit – is one of the finest places in Soho to watch the sun go down.
Scott's – Renowned as being one of London's longest-running seafood restaurants inasmuch as a hotspot for the rich, famous and powerful, Scott's is one of the jewels in the Caprice Holdings crown. Its miniature terrace boasts some of the most sought-after seats in the restaurant. Go for their incredible array of shellfish and, of course, *that* Dover sole.
Share this article